CALVARY CHAPEL VALLE VISTA CAME TO VISIT US…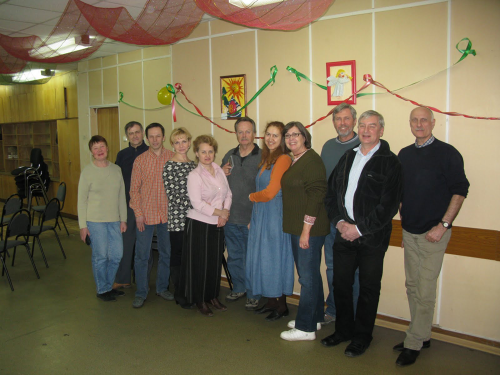 (left to right) Lena our bookkeeper, Sasha handles all the postal duties, Sergey a grader and coordinator, Luda receiving of all correspondence, Vera staff, Pastor Cliff, Natasha administrator, Willy and Paul, Alexey our director, and Dale the Spiritual Freedom Ministry Chaplin
Today in we were visited by a missionary team from Calvary Chapel Valle Vista, Hemmit California. Pastor Cliff Watson with Paul and Willy Parry visited our offices here in Moscow. They met with our director Alexey and some of our staff.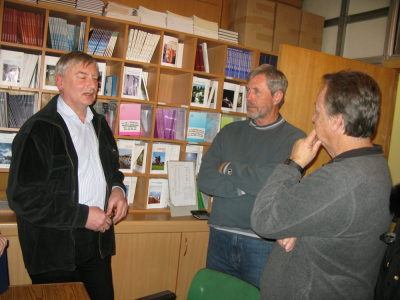 We had a wonderful time of fellowship. Alexey showed the recent Spiritual Freedom Ministry video about the ministry and spoke about the work along with some of the staff members. Pastor Cliff has a real heart for Russia, He made his first trip to Russia in 1993. Paul and Willy along with their 2 sons lived here in Moscow in the early 90th and Pastored a Calvary Chapel here in Moscow. They have been coming to Russia ever since with a true love for the Russian people. They have been a great supporter of the work of Spiritual Freedom Ministry.
By sharing our content you help to fulfill The Great Commission.