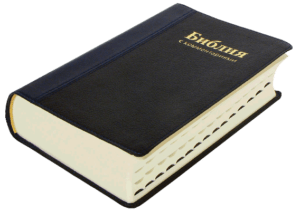 Dear brothers and sisters, friends, visitors of the site, on the page "Bible Book of the books" you can not only read the Holy Word of the living God. But as well compare different Bible translations in different languages. Available translations: English, Spanish, German, Greek, Russian, Portuguese, Arabic, Latin, French, Czech, Hungarian, Chinese, Korean 61 versions altogether and 31 studying resources. If you not able to find something in dropdown list follow the link under Biblia.com logo. The great resource for your studies.
▶PAGE FOR DONATIONS ▶СТРАНИЦА ДЛЯ БЛАГОТВОРИТЕЛЕЙ (РУССКИЙ)
page-tags: bible online, read bible online, bible translations, bible online free, bible book of the book, IPCO Spiritual Freedom, МОБО Духовная Свобода,
By sharing our content you help to fulfill The Great Commission.