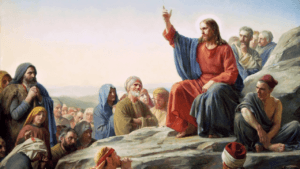 2 Corinthians 9:7-9 NASB
7 Each one must do just as he has purposed in his heart, not grudgingly or under compulsion, for God loves a cheerful giver.
8 And God is able to make all grace abound to you, so that always having all sufficiency in everything, you may have an abundance for every good deed;
9 as it is written, "He scattered abroad, He gave to the poor, His righteousness endures forever."
It's not a secret that in modern Russia public charity organizations are experiencing not the best times, alas, "Spiritual Freedom" is no exception.
What for:
We need funds to republish printed materials, for postal envelopes and mailing expenses, payment for a small office, where we processing all correspondence and where our instructors are coming to process the completed courses from students, dispatch new ones, and warehouse costs as well.
How much:
The overall amount needed to sustain our ministry due to the total economy is very modest, but even this modest amount we collect from month to month only by God's grace, and often it is not possible to name it otherwise than the miraculous.
page-tags – correspondence bible courses, in our library, IPCO "Spiritual Freedom", bible courses in russian and english, For Donations,
By sharing our content you help to fulfill The Great Commission.