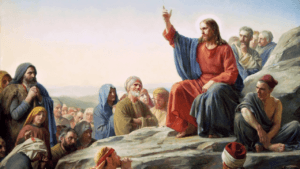 2 Corinthians 9:7-9 NASB
Each one must do just as he has purposed in his heart, not grudgingly or under compulsion, for God loves a cheerful giver. And God is able to make all grace abound to you, so that always having all sufficiency in everything, you may have an abundance for every good deed; as it is written, "He scattered abroad, He gave to the poor, His righteousness endures forever."
It's not a secret that in modern Russia public charity organizations are experiencing not the best times, alas, "Spiritual Freedom" is no exception.
What for:
We need funds to republish printed materials, for postal envelopes and mailing expenses, payment for a small office, where we processing all correspondence and where our instructors are coming to process the completed courses from students, dispatch new ones, and warehouse costs as well.
How much:
The overall amount needed to sustain our ministry due to the total economy is very modest, but even this modest amount we collect from month to month only by God's grace, and often it is not possible to name it otherwise than the miraculous.
HOW TO MAKE A CONTRIBUTION TO SPIRITUAL FREEDOM MINISTRY?
In USA – Please send your tax deductible gift through –
International Prison Ministry
P.O.Box 2868
Costa Mesa, Ca. 92628-2868
Gifts are to be made out to International Prison Ministry with a notation that the support is for Spiritual Freedom Russia
DONATION METHODS AVAILABLE IN RUSSIA
The option to donate through the Yandex Money payment service, here you can use VISA and MasterCard cards issued by any bank in Russia (promised to serve cards issued by foreign banks as well in close future), as well as virtual Yandex Money, if you have the appropriate account on this payment service. As well there available transfers from the mobile phone account of the operators – MTS, Tele2, Beeline. With this donation option, the funds will go to the Yandex Money virtual account, however, as indicated in the picture to the right, a certain percentage will be charged when making the payment. The same percentage will be charged to us for the withdrawal of funds to the account of the organization.
Considering all the above, it is preferable to transfer donations on payment receipt through Sberbank of Russia.
However the choice is after you. We are grateful for any support of the ministry in any available form.
God Bless You.
page-tags – correspondence bible courses, in our library, IPCO "Spiritual Freedom", bible courses in russian and english,
By sharing our content you help to fulfill The Great Commission.