---
Through Letters and testimonies, our students would speak for themselves:
From Letters and Testimonies of our Students
Some time in the early 90's Nikolay Golovkov was convicted of murder and was sitting on death row in the famous 300+ year old Butirka prison here in Moscow. Nikolay lived in the Urals, in eastern Russia, where he was arrested. He was transferred to Moscow because he appealed to the Supreme Court regarding his case. According to Nikolay, he was in the wrong place at the wrong time. One night he was arrested for a murder that took place in a park where Nikolay was found hopelessly drunk. The police arrested him, and because he was an ex felon, they thought they had their man. Nikolay's appeal was rejected and there he sat on death row waiting for his execution, a bullet to the back of the head. In 1993 then the director and founder of SFR Phil Wagner, and the Alexey Tikhonov our current director were given miraculous permission to visit men on death row. It was there that sitting in death row cell #70 that Nikolay first heard the Good News and came to a saving knowledge of Jesus Christ. God kept Nikolay from being executed so that he could hear the Good News of the gospel of His Son Jesus Christ. Here is a sample of the many letters received by Nikolay over the last 17 years. " Good morning, afternoon, or evening in our Lord Jesus Christ my dear beloved brothers and sisters in Christ. Grace, peace, and mercy to you my beloved, from our God the Father and Lord Jesus Christ our merciful and faithful High Priest! Blessed is the Lord God, who never leaves us without His mercy and truth. I thank our Father in Heaven for our brothers and sisters from Spiritual freedom. Bringing to us the Word of Life, our daily bread. With all the depth of my heart I am thanking our dear Lord God for you. Your brother Nikolay. 05/19/04 Mordovia .
In 2000 the death penalty was lifted and all who where on death row were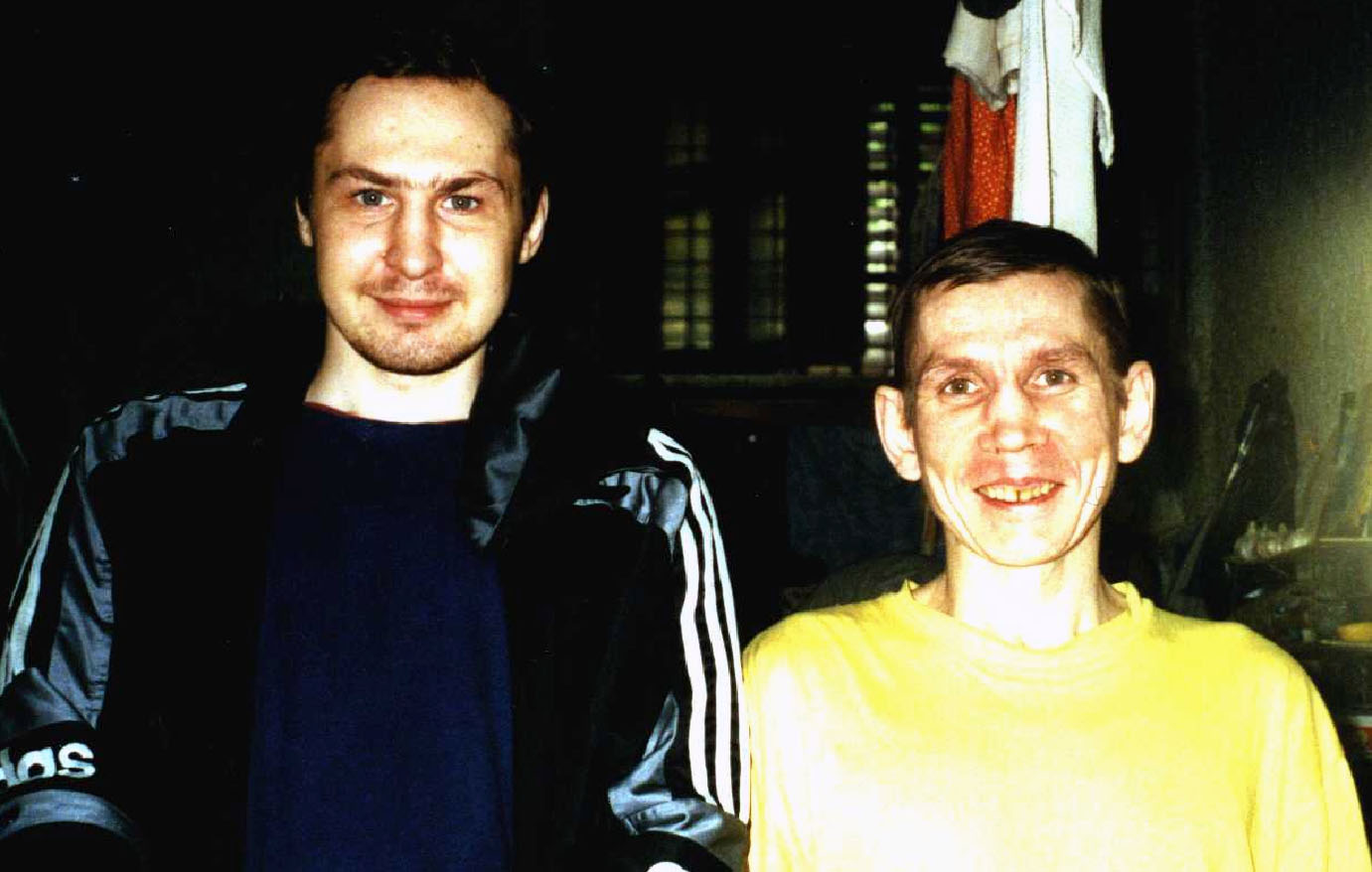 given life sentences. But Nikolay had already received a pardon from heaven above! Later Nikolay would tell Alexey that even though he was imprisoned falsely, he knew that is where God wanted him to be so that he could know His Son Jesus Christ. Nikolay said that if he would have been free, his life would have ended in destruction. According to Alexey, Nikolay was very zealous about Jesus Christ. He did every course, and then began to write commentaries on the Bible studies. Nikolay had a reputation for not allowing any conversation that was contrary to the Word of God. Once, two things happened, when men were cell mates with Nikolay, they either became members of the family of God , or they begged to be moved to another cell. Nikolay would not back down when it came to the truth of God's Word, even if that meant going toe to toe with orthodox priests. This simple man grew in his knowledge of the Bible. Nikolay knew how to defend the Word against false teaching that might work its way towards him. We will never know how many inmates and guards were influenced by this disciple of Christ. God kept Nikolay miraculously alive for many years. Nikolay suffered from the effects of TB and was missing one lung and the other was deteriorating but God kept him alive for 17 more years. Pictured is a photo in a frame that Nikolay made and presented it to Phil and Alexy. Notice the very intricate design done all by hand. Nikolay, as far as we know, was an orphan, but this we do know – he is part of the eternal family of God and all we who are in Christ will meet our brother one of these days.
Joh 5:24 "Most assuredly, I say to you, he who hears My word and believes in Him who sent Me has everlasting life, and shall not come into judgment, but has passed from death into life…"
From Letters and Testimonies of our Students
Hello dear workers of Spiritual Freedom,
May peace be upon you. This is Evgeny writing to say that I would like to study the Holy Scriptures and take your bible courses. I haven't received Christ in my heart yet, but I think I should take this step. I just need to know more about God. Here in my zone (prison colony) Evgeny Gustokasin tells everyone a lot about Jesus, and many have signed up for your courses. He appears as a cheerful, never discouraged person and a good worker. In general, he is a good person and that is why I want God to change me too. I will write more details about myself in my next letter. I wish you good health and a happy new year.
With respect,
Evgeny Novosafor
Sverdlovsk Region
From Letters and Testimonies of our Students
Dear spiritual freedom workers!
Dear brothers and sisters.
I am Valery and I have received your letter with studies and it at first was very surprised thinking it's not for me. But then I was very happy and thankful that you found me.
I visit the prayer and they call us Baptists. some call us a sect. It made me angry at the beginning, but not anymore.
On weekdays I stay alone in the prayer room, and explain to whoever comes that we are Christians and believe in Jesus Christ.
In February this year I repented along with four others brothers in Christ:
Rodionov Yury Vladimirovich, Zanilov Valery, Ivanov Dmitri Sergeevich.
These 6 people don't visit our prayer room very often, but they still want to know God.
Their names are -Shlygin Nikolay, Vladislav Andreev, Tolmatchev Vitaly, Andreev Paul, Grigoriev Artem, Andreev Leonid.
And I also wrote in the textbook the four addresses of my sisters, and I would like very much you to send them same materials as me. We would be very grateful if it's not very difficult for you.
I answered questions in studies being a hurry. As I wanted to send you a letter back as soon as possible – I was afraid to be late. My soul was rejoicing from what I can' explain. I don't know how to write beautifully – as I'm am uncouth peasant. This is all I am – Valery, an illiterate Chuvash. Forgive me for the mistakes I've made. Some questions I did not understand, so excuse me for that too. Next time I will try better.
The names that I wrote here in the letter they have the same address as I have only different teams. If you have the opportunity, please send them studies too
When I showed them, this letter they were delighted with me.
Our prayer room greetings you, dear brothers and sisters. May God be with you and help you in your work.
The glory of our Lord Jesus Christ,
Amen
Prison in Chuvashia, Yul-025/6, 1 December 2018
From Letters and Testimonies of our Students
1 January 24, 2008 Moscow From:
Ponomarev Alexander,
prisoner Udmurtija, Ljuga.
Good day, dear brothers and sisters! Thank you very much for the literature you send me and for your help in studying the Bible. As you know, I am in prison now but due to you I got to know Jesus Christ and began to study the Word of God. I have completely changed my views on life and came to the conclusion, that without the literature you sent, I'd never realized myself as a sinner. I would never knew, that only Lord Jesus Christ alone can save me.
I am looking forward to receive the next Bible courses.
Alexander
From Letters and Testimonies of our Students
<h2 class="page-tags">From Our Letters and Testimonies of our Students</h2>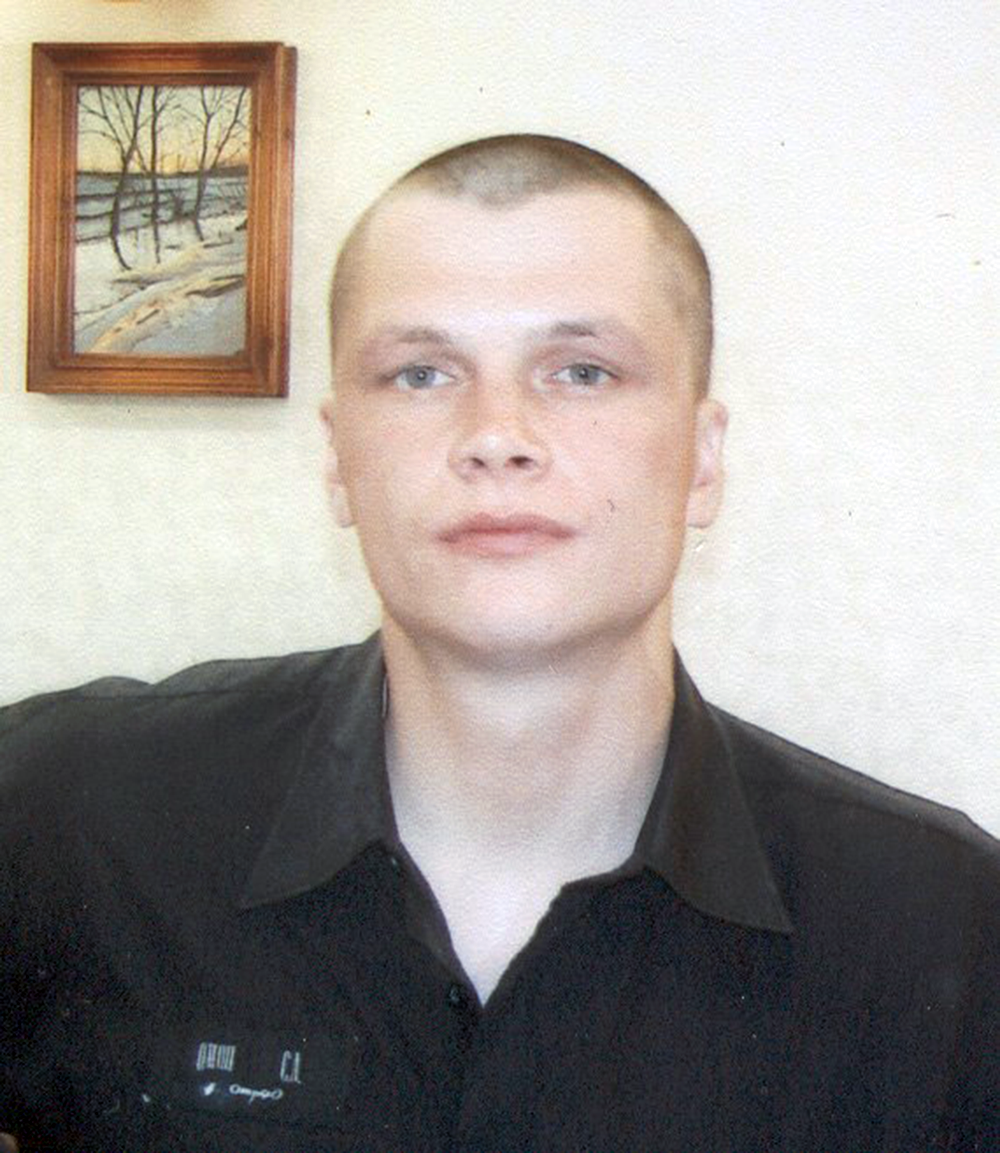 Today is one and a half year since I started my study in Spiritual Freedom Bible School. And I can merely say that your and of course Christ's goal is reached for 100% – I am cleansed and washed by the Lord. I was able to get out from power of sin and find deep faith in Jesus Christ – our Lord and Savior. I was convicted for robbery to 6 years ending 01/16/2010. And I have also decided to listen to the Word and confess to society in number of medium crimes, which I had committed before. Back in 2001 – 2002 when I was a teenager, I behaved like a hooligan and I was an unconscious sinner as I really did not know how to live right (I grew up with no father). Now, by the Word of God, I have quit covering all my crimes and I turned to investigating committee and gave myself up. I am ready to repay and thanking God for this recovery of my sight. I know and I am 100% sure that my further life in Christ will save many lives of others, bringing them to Heavenly Father. I have got a need to preach the Gospel and tell people what the Lord did to me and how He has pardoned me.
I want them to know Christ, because to know Him – is to know life.
Sergey,
IK-7, Karelia Republic, Russia
From Letters and Testimonies of our Students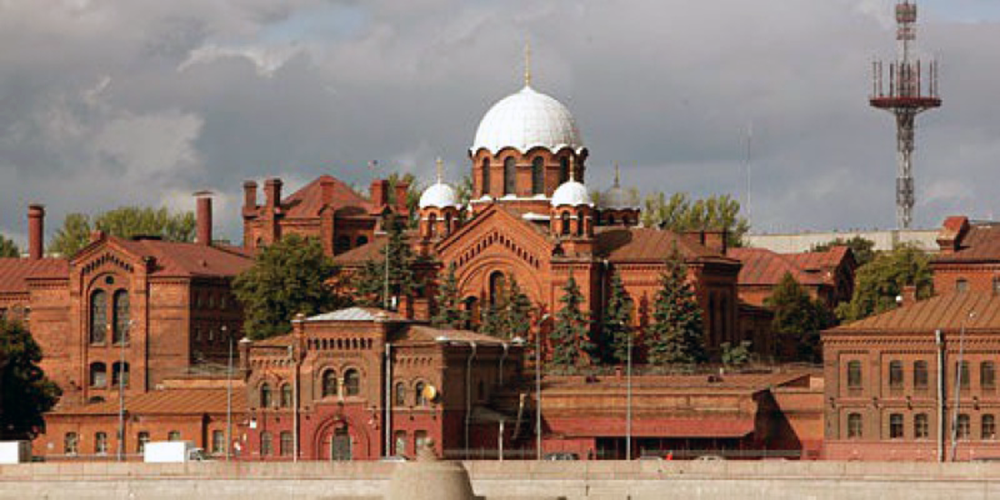 Pre-trial Prison of the Crosses, Saint Petersburg Russia (over 5000 inmates) After I read one of your books, I have learned that there is an organization which can help to know more about my Savior and my sin. I love God. I am happy that He is on earth, on heaven and in my heart! But I'd like to learn much more than I already know. I mean from the very beginning about sin and the people who personally knew Jesus Christ. If you have this kind of books, please help me. It is very important to me. Without it I cannot understand myself. Something going on with me and it tears off my soul. I believe that I can find the answers from your books. Help!!! And one more thing, I want to say thank you very much for you are. I think that I am not the only one who needs it!
Sincerely yours,
Roman.
Prison of the Crosses, Saint Petersburg
From Letters and Testimonies of our Students
The essence of my letter is that I have a big thirst for knowing God and I'd like to have a correspondence study and to learn as much as possible through fellowship with you. Hope you won't refuse my request and enroll me to your Bible study. I am 29 years old and I am doing my time for my sins: robbery and pillage. I was punished for 6 years and 6 months and I have 5 years and 3 months left to do. I don't know what else to write about myself. Feel free to ask me any question I will be happy to answer you.
I will be impatiently waiting for your answer.
May the Lord God keep you! Truly yours,
Igor.
Krasnoturinsk, Yekaterinburg region.
From Letters and Testimonies of our Students
Hi, I am a convict who wants to perceive the Lord God and to know more about Him. I was taking some literature from another convict in my prison team. He wrote you and you have sent him this literature and correspondence Bible studies. If you have spiritual literature, please mail me some, I would appreciate it a lot. I want to get to know and to believe in the Lord because I am a big sinner and I want to know how to repent before God. I really want to reform and not to do sins anymore. I will be waiting an answer from you (my sentence ends in 2014).
Sincerely yours,
Andrew.
Chita, Baykal region.
From Letters and Testimonies of our Students
Hi my dear Spiritual Freedom! I have already appealed to you with a request for Bible studies. You wrote me back and told me to write later. Hope everything goes well now and you financial situation is improved and you can mail me what I was asking for (literature and Bible studies). May God give you good health and all the best. I will impatiently be waiting for your answer.
With respect to you and to your noble work you do for all believers and people,
Andrew.
Sterlitamak, Bashkir Republic
From Letters and Testimonies of our Students
Dear SF Bible school teachers! I have become a Christian on 08.08.2010. I sit in prison with false charges against me and I'm trying to have my conviction canceled. My wife, children and relatives are waiting for me. I suffer without them and they suffer without me. However I believe that God gave me this trial according to His plan. Being imprisoned I have approached Him and became a child of God. I read the Bible every day and sometimes some other spiritual literature. I pray regularly along with my brothers in Christ. I want to get closer to God. Due to this I ask you to admit me to your Bible correspondence school program. There are four more brothers from my prison team who also want to be accepted. Their names are……………..We hope to get your response soon.
May God bless you.
Eugene.
Krasnoyarsk City, Received 07.02.2011
From Letters and Testimonies of our Students
Dear Spiritual Freedom workers! I've got your address from my friend. I decided to write you because there are many opinions and many disagreements about God here in the prison. So I have decided to examine myself and to learn something new. My request is that you send me the first examine book "What the Bible Teaches". I promise to return it to you with all questions sincerely answered. That is all for now. Peace and Grace to you. Truly yours, Roman Vladimir region 25.01.2011 / Received 07.02.2011
My name is Alexander and I'd like to know more about God and I saw that you can help me with that. I'm asking you for New Testament and any other Bible literature if of course you can. Thank you so much in advance!. Alexander Altay region Received 25.02.2011
From Letters and Testimonies of our Students
My name is Ilia. I have a Bible. I have already read it a few times, but I truly want to understand it. I was in a library and an old book got my attention it is the "Good News" Bible study. There I found your address inviting me to learn about Holy Scripture. I'd like to know what truly essence of Christian faith is, how to get approval of the true God and what God requires from me personally. I consider myself as a Christian. But I understand that to consider myself a Christian and to be a Christian are not the same. Psychologists have a term "self-suggestion". For example I can try to convince myself that I am a President and believe that. But I will be self deceived because I am in reality not 3/12/2011the President. I went to our prison church and spoke to a priest and other believers. I have figured out that the priest himself is not competent in some Bible issues and most of parishioners do not know what they are talking about. My desire is scrutinize the Bible but not mere to repeat the words without knowing their meaning. Wrong knowledge is worse than ignorance. Please help me in my seeking. Truly yours, Ilia Krasnoyarsk City 31.01.2011 / Received 21.02.2011
From Letters and Testimonies of our Students
We recently received this letter from Lena a young lady living in the village. It has been our concern for the literally 10,000 of villages over the 10 time zones of Russia, that in many cases do not have any access to any evangelical influence. Through the Russian postal system people such as Lena can be built up in their faith, and can have access to solid biblical teaching. To: Alexey( director of SFR) Hi, My name is Lena, I am 28.I'd like to study the Bible of the New Testament. But it is not possible as I live in a village. There are no such books in our village library and impossible to buy them. Because of the times and the moral condition of my village, I have no one to ask for help. That is why I'm ask for help… Thank you very much in advance. Lena, Amurskay oblast. Voskresenovka 10/08/25
From Letters and Testimonies of our Students
April 6, 2010 The greatest decision in any humans life is when the person receives Lord Jesus Christ as a personal Savior from sins. I have a joy to share with you. One of my inmates once came up to me and without saying a word took my book "The Good News" Bible study and started to read it. He told that he also wants to study the Bible. A few weeks ago he was a furious, violent atheist, but today he reads Bible every day. Learning the Bible he has come to Christ and received Salvation.
I'm humbly grateful, thanks to all of you.
Arthur, prisoner
Krasnodar City
---
March 31, 2010 Dear brothers and sisters, greetings with great holiday of Resurrection of Christ.Your books helped me a lot. They stimulated me to study the Bible and I am very thankful for that. I am sending you a list of people (20 people) from my cell block.
They want to study too.
Eugene Footin, prisoner
Pr. #15, Kopeysk city .
---
March 15, 2010 Hello to all of you at our most esteemed Spiritual Freedom!We recently requested from you some literature and Bible correspondence studies from the servants of God Alexander and Dmitriy (Staff of SFM)We want to thank all Spiritual Freedom workers for the literature, which you've sent us, and to wish you and your organization only the best .We, as soon as we received your packages were very happy and thanked God for He has heard us. Because this prison is in such a remote place we are far away from any fellowship and there is nobody to talk about the Bible. On the very first day, my friend Alexander and I, have started to work on our first lessons. We will be praying for all of you at Spiritual freedom.
Sincerely and warmly in our hearts, servants of God,
Dmitriy & Alexander prisoners,
Omsk city
From Letters and Testimonies of our Students
5 January 24, 2008 Moscow From:
Somov Valery, prisoner, graduated in 2007
Orenburg region, city Novotroitsk.
First of all, I want to note that Emmaus courses are very precious to me. God opens through your courses that I am on the right way: "I pursue towards goal, for the prize of the calling on high of God in Christ Jesus" (Phil. 3:14). Dear brothers and sisters in Christ, graders of "Spiritual Freedom"! I am happy that God Himself had directed me to you. Being in your school and dividing the Holy Scripture with the help of your Bible studies, I receive a lot of revelations. But the main thing is thank you for you are, for your ministry and for your work.
May God reward you truly!
Valeriy
From Letters and Testimonies of our Students
3 January 24, 2008 Moscow From:
Davidenko Vladimir,
prisoner Krasnodar region, village Stantsionnyi.
I hope you understand all the greatness of your ministry? It's the great gain for me, that God himself teaches me what and how to speak to unbelievers about Jesus. I also understand better how to share God's wonderful gift with my brothers in Christ. But the main thing is that I have firmly convinced in my salvation due to study in Bible school "Spiritual Freedom"! I remember the time when Satan whispered me that God does not forgive my sins any more, because I don't feel the same joy as I had after the first repentance. It was the real spiritual battle for me. Praise the Lord! It was His victory! And now I am filled with joy again.
May God give many blessings to you – the people who sacrifice their time working with us.
Vladimir
From Letters and Testimonies of our Students
2 January 24, 2008 Moscow From:
Ozhgibesova Marina,
prisoner Perm City (Ural)
I'd like to express my thanks to Bible school "Spiritual Freedom" and to praise the Lord Jesus for youк work! This Bible school has taught me to think, meditate upon God's Law and upon the Lord, like David did – day and night. Thank God for you and for your help to make Jesus as a foundation in many people lives.
Thanks to God Almighty for your care and your work (Galatians 6:9),
Marina
From Letters and Testimonies of our Students
4 January 24, 2008 Moscow From:
Kostin Anton,
prisoner. City Yekaterinburg (Ural).
Greetings to all of you Spiritual Freedom! I just want to express the words of thankfulness for that you light a hope in such kind of people like me. Your courses really help to clear many of mine spiritual questions and gain my faith in God, in Christ and salvation. Your courses helped me and I don't compare myself with the lost sheep any more.
Anton
From Letters and Testimonies of our Students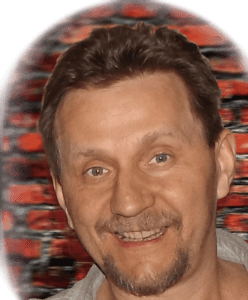 For a long time I have been trying to write down my brief testimony about how the Lord found me in this world and called me to repentance.
However, in a nutshell, it doesn't work out very well, since a lot of amazing things have happened. Well, however, for everything thanks be to God.
I was born in the USSR, in a non-religious Jewish family, about God we almost never talked, as in society as a whole. The family was incomplete, grandmother, mother and I.
My grandmother was constantly in hospitals and died when I was 6 years old. My mother had to solve urgent problems, especially since she also had a disability.
So the street was engaged in my upbringing, and from the age of 14, an orphanage did as well. I grew up as a wolf cub, who only dreamed of a criminal career. Which, in general, happened to me later, and from the age of 18 I practically never was out from behind the bars, in total having collected 24 years of prison experience.
There, in the midst of complete despair, the Lord overtook me.
During the one of my last terms, while still under investigation, I began to communicate through prison "correspondence" with the foreign prisoner's cell. The first time in my life I read spiritual literature in English that they sent to me. Here you need to realize that in Russian I would not read the same thing never ever, but here, since I studied English, I decided to practice with it.
I had read the Bible several times before, at various times, but being unregenerate I've just thought that it was some kind of utopian fairy tale. But here, when I began to read it, albeit in English, I realized that what I was reading was responding very vividly inside me.
Let me remind you that at that point of life I was in a state of complete despair, all the ideals that I professed up to that time disappeared like a fog and in fact I absolutely did not see the meaning of life.
And so the Scripture, God through the Scripture began to speak inside my heart. The foreigner inmates also gave me the phone number of an American missionary who served as a prison chaplain there. And I began to communicate with him by nights over cell phone that I had in my cell.
At that time, I was "overseeing" the inmates in my 30 man cell and because of constant conflicts with prison officers; I often was ending up in a punishment cell. Where the only literature allowed was only the Bible, or Koran. I took my Bible with me, of course, and read it days and nights all the way through. One more thought, only a few years before those events, to possess the Bible was close to impossible in USSR. The borders were just opened.
Well that is a soft way to say I was reading but in my heart, in fact, there was an acute dispute with God, I constantly asked tough questions and surprisingly enough was receiving answers to them.
During one of these terms in a punishment cell, the window at the door unexpectedly opened, and a prison officer asked if I was a foreigner? I was, of course, very much surprised at this question, and meanwhile in the window appeared the face of a man who began saying in English – "I'm Chaplain Dale"!
After all here was the American missionary with whom I communicated on the phone. Somehow he managed to explain, not knowing much Russian, whom he wanted to see and so was taken to me in the punishment cell, which is strictly prohibited by the prison rules.
Later on, when I reconsidered all these events, I clearly realized that that is not we who were looking for God in this world, that God is looking for us and reaches us. That is all his grace and mercy. And for Him there are no obstacles, there are no oceans, no borders, no language barriers, no prison walls and locks. Nothing is capable of stopping Him in His work of grace.
Dale and I had a brief chat at the time, and he left me a large amount of spiritual literature and Bible courses from the Spiritual Freedom Ministry organization.
Literature, except for the Bible in the punishment cell, was forbidden as I mentioned but no one tried to take it from me. That is just another miracle.
Long story short – the Lord changed my heart, put faith into it and gave me repentance. I became a full-time student of SFM courses and learned a great deal from them in understanding the plans of God. Soon after that, I was justified by the court, released and Dale invited me to his local Church in Moscow. One more miracle. There I was trained and ordained by this body to missionary work in the far north of Russia. Later I learned to be a web designer and since then I've created and administer web resources of Spiritual Freedom Ministry.
Dale, although now back in America, continues to stay in touch with me. The Lord continues to work powerfully in my life, but that is another story. The main thing is that in my life now there is The Lord, and He gives to life the only valuable meaning. Soli Deo Gloria.
Testimony of Gene Mintz for Spiritual Freedom Ministries, Moscow 28/12/19
page-tags: Letters and Testimonies of our Students, IPCO Spiritual Freedom Moscow, prison ministry, evangelical Christian prison ministry, correspondence Bible school, Bible studies correspondence school, Bible study correspondence courses for free, Spiritual Freedom Ministries Russia about us, IPCO Spiritual Freedom, Evangelical Christians,
▶PAGE FOR DONATIONS ▶СТРАНИЦА ДЛЯ БЛАГОТВОРИТЕЛЕЙ (РУССКИЙ)
Blog in English: IPCO "Spiritual Freedom, Russia"


By sharing our content you help to fulfill The Great Commission.