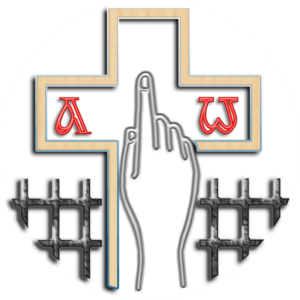 For the workers in the field of Prison Ministry.
The information on this page is intended for those who want to participate in the evangelism and discipling in the Christian way of life of those who today are behind the bars.
And not only. We are pleased to accept into our correspondence Bible school people from all walks of life and from all regions of Russia and abroad.
About our contacts: due to particular features of our ministry, we are not able to publish our address and phone numbers in the public domain, but we will be happy to contact anyone who shows interest in our ministry. You can contact us through the contact form at the bottom of this page. And as well and under any circumstances, you can contact us through our mailbox – 125167, Россия, Москва А/Я 1-А "Духовная Свобода".
What we are able to offer:
We are an officially registered according to Russian legislation interregional public charity organization.
This Ministry has more than twenty years of practical experience in organizing and running correspondence Bible courses programs for people in prison and for folks of all walks of life.
We have an established and time-tested database of Bible courses and related Christian literature, based on the courses of such well-known Christian institutions as Moody Bible Institute, Emmaus, Navigators and the similar, and our format is best suited for prison ministry. But as time showed not only…
Our Ministry is directly engaged in publishing and placing orders for printing of our courses and literature, which we provide free of charge for our students.
For those who enroll in our correspondence Bible course program all materials are completely free of charge for prisoners. Students not incarcerated have to pay for return postage of completed courses only.
Often, we can offer for the purposes of Evangelization a compact edition of the gospel of John with commentary (Living Water) free of charge, except postal delivery at the expense of the recipient.
Feel free to contact us.
▶PAGE FOR DONATIONS ▶СТРАНИЦА ДЛЯ БЛАГОТВОРИТЕЛЕЙ (РУССКИЙ)
page-tags – prison ministry, correspondence bible courses, in our library, IPCO "Spiritual Freedom", bible courses in russian and english,
By sharing our content you help to fulfill The Great Commission.